Providing Vermont and Southern Maine Quality Craftsmanship for Over a Decade
At Pinewood Concepts we've been helping families around Northern New England improve their homes through remodeling for over a decade.
Founder & Owner Chris Hovious brings an eye for detail that is carried throughout the quality of our work in every project. After spending most of his life in Vermont, Chris and his family relocated to the Portland, Maine area almost three years ago. Having built a reputation and solid client base in Vermont, Chris set out to start renovating homes here in Southern Maine and has vastly increased his experience and skills by partnering with some of the best builders, sub contractors and contractors in Cumberland County.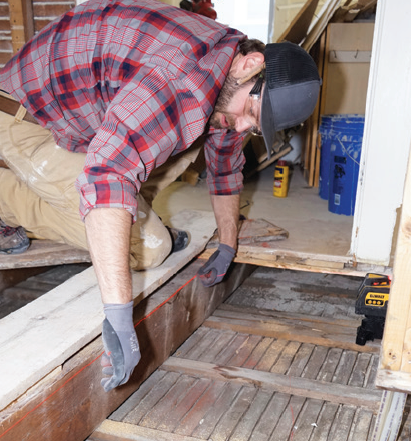 In order to keep happy clients, we ensure all of our customers' goals and needs are fully realized up front in our planning process, and that transparent and honest communication takes place throughout the entire remodeling and construction phases. We aim to have your home and entire area we are remodeling, spotlessly clean. With the growing number of unprofessional contractors around, we make it a point to stand out from the pack and give you a pleasurable remodeling experience.
Recent News
Check out a recent article we co-wrote with Warren O'Shea of O'Shea Builders featured in Journal of Light Construction online. We take you through step by step, how to level the floor of a bathroom in a house built in Portland, Maine in 1875. Click Here to read the full article!